Since I got my new server, I realized I'd have to upgrade my internal network to make the most of it. I'd had my current 100Mb network with 802.11g for about 6 years and it was time to upgrade. All of my media streaming is done over Ethernet, so I was in no immediate rush to upgrade to a new router (100Mb is plenty for streaming even HD content), but now that I have a server, I really wanted gigabit. I've spent a long, long time looking for the perfect router. Until the last year or so, you couldn't get a router with everything I wanted.
My requirements:
Gigabit on both LAN and WAN ports.
802.11g/n (real n, not draft n.)
Dual Radio (2.4Ghz and 5Ghz)
Dual Band (Means you can do 2.4Ghz and 5 Ghz at the same time)
MIMO
No fan
Guest network
Static DHCP
Port forwarding
Broadcom SoC (usually means it's compatible with unofficial Linux firmware).
A large ROM (32MB) and lots of RAM (256MB)
User replaceable antennas.
I was originally considering the Linksys e4200, but that doesn't have the last two items on my list. Then Linksys released the e4200v2. It seems great, but has a Marvell SoC, which means it will probably never run an unofficial Linux firmware. So, I finally found what I was looking for: The Asus RT-N66U (codenamed 'Dark Knight' no, really)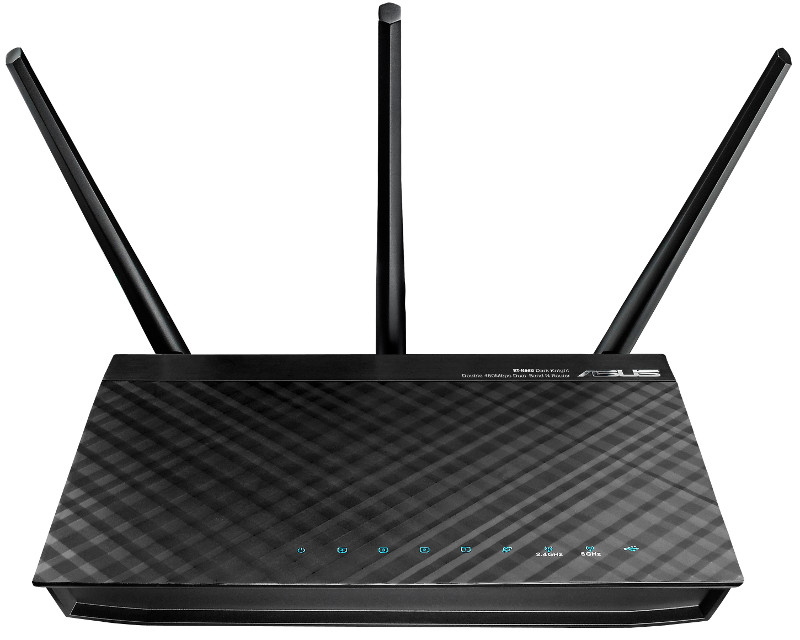 The official firmware is apparently already based on Tomato firmware, which means with a few tweaks, you can run stock Tomato firmware!