Microsoft just announced their intention to acquire Activision Blizzard for $69B. Less than a year after acquiring Bethesda for $7B. This will include Call of Duty, Warcraft, Starcraft, Diablo, Tony Hawk, Spyro, Crash Bandicoot and more.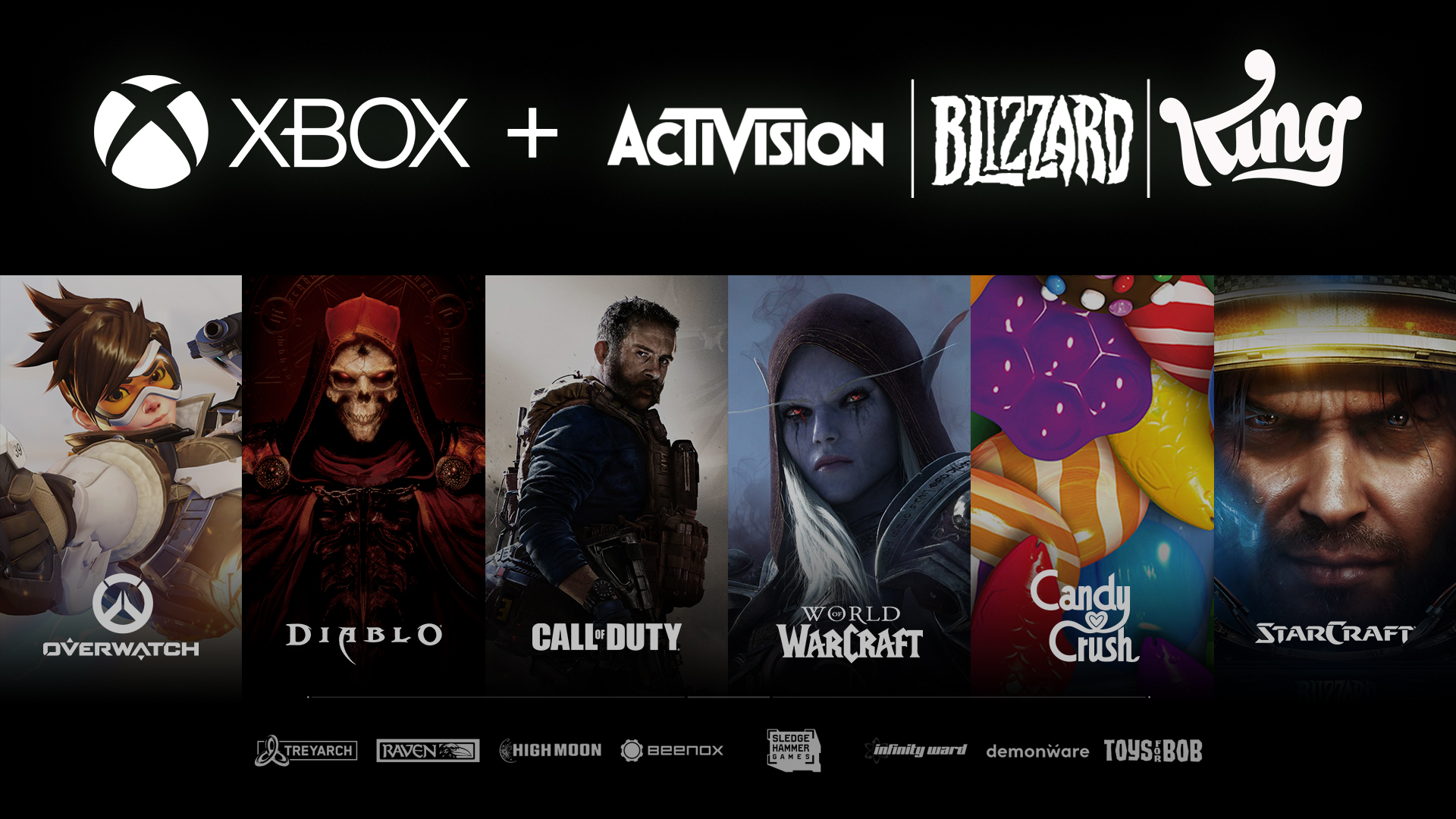 These jumbo-sized acquisitions aren't good for the industry. Prior to 2019, Sony had not acquired a developer in 8 years. In 2021, Sony acquired 5 studios. They are clearly doing this defensively. Sony's acquisitions were all studios making 1 game every few years. Not massive publishing houses like Bethesda or Blizzard. Most of them were already making Playstation-exclusive games anyway, so it didn't drastically reduce games from releasing on competing platforms. Sony's acquisitions have historically been extremely targeted and because of that, there generally hasn't been much backlash.
Microsoft on the other hand seems to just be buying anything and everything. It's not about filling a gap in their portfolio (i.e. we need a platformer, or a first person shooter). No, it's about acquiring any and all games that increase Microsoft's marketshare. I'm particularly sad that Microsoft acquired DoubleFine. DoubleFine is an excellent company founded and run by Tim Schafer, the creator of possibly my favourite game ever: Grim Fandango. DoubleFine released almost all their games on all Platforms, including Linux. It's very likely that all gamers will lose out from this acquisition.
Microsoft is not building the future of gaming. They're buying it. They're not using Xbox money for this, as Xbox hasn't been making much money. No, they're using Windows/Office money. This is an unfair fight, as Sony and Nintendo don't have the money to compete. They'll have to succeed the hard way, by building excellent games.
During the last few years, both Sony and Nintendo have been firing on all cylinders. Just look at some Sony's recent AAA releases: Horizon Zero Dawn, Spider-man & Miles Morales, Uncharted 4 & Lost Legacy, God of War, Ghost of Tsushima, the Last of Us Part 2, Ratchet and Clank, Demon Souls, Returnal etc… And in 2022 they're going to be releasing Gran Turismo 7, Horizon Forbidden West, God of War Ragnarok and more. From Sony's perspective, they've not missed. And yet, despite phenomenal deliveries, they're probably terrified of how these acquisitions will affect them.
As for Nintendo, the Switch has been an enormous success. Their recent Mario and Zelda games have some all-time high scores on Metacritic. Fortunately for Nintendo, they're not really competing with Xbox in the same way Sony is.
I suppose this is good news for Xbox fans, as this likely means more games on Game Pass. Ultimately, I think the rationale is pretty obvious. A lot of gamers want to have just one next-gen console. An Xbox or a Playstation. They don't want both. From a hardware perspective, they're really, really similar, and there's a lot of overlap in the games, with most third-party studios releasing the same games on both. Having to buy two nearly identical pieces of hardware just because some software has been locked to one machine is silly, especially during a chip shortage. Since a bunch of third party games are on both systems, people who want just one machine will buy the one that has the exclusives they like. I think it's fair to say that over the last few years Sony has been way, way, way ahead of Microsoft. This is how Microsoft fights back. They remove those third party games and make them Xbox-exclusive. Then that decision to buy only a Playstation becomes much more difficult.